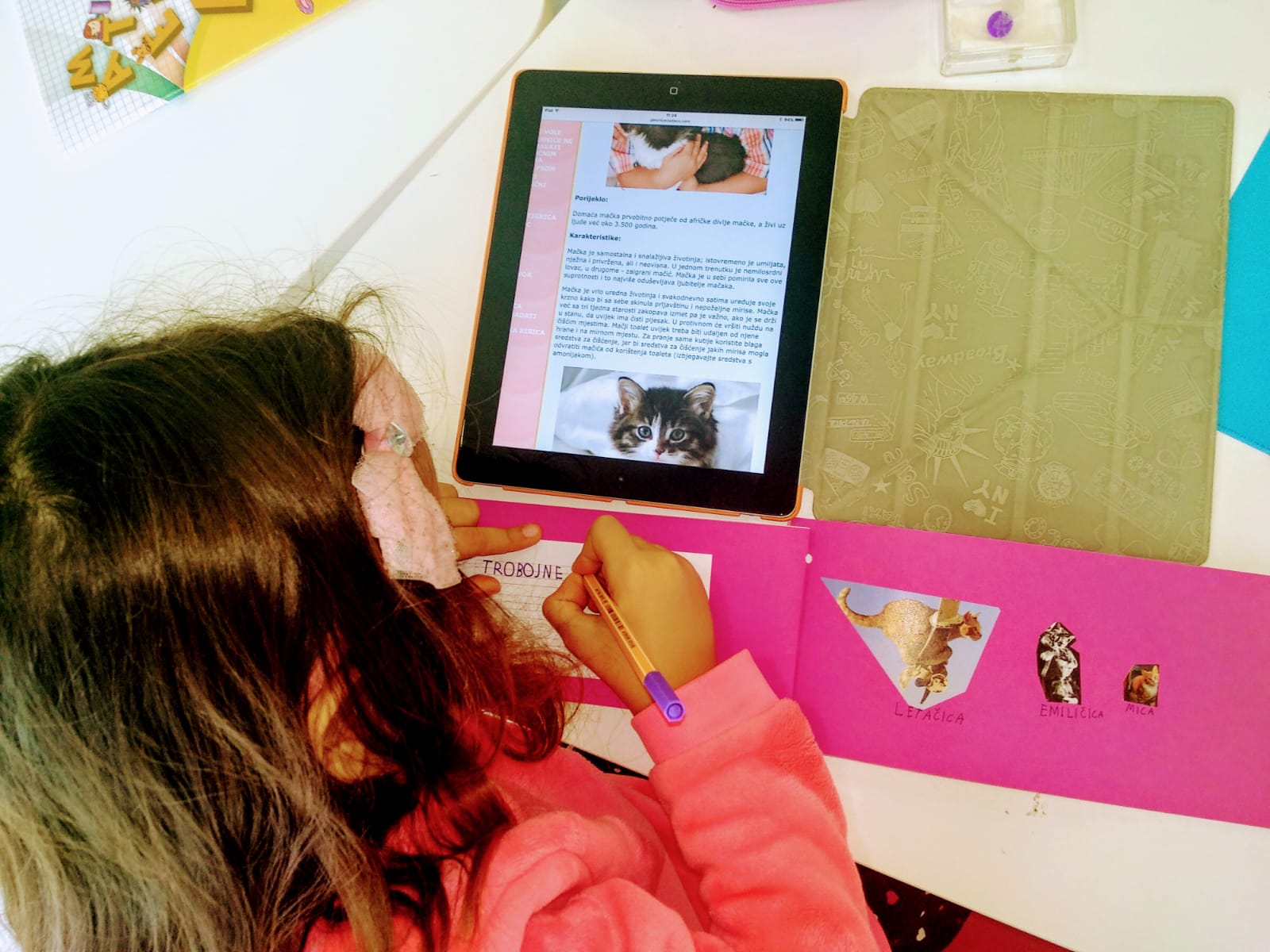 There are no parents today who are not at war with screens. They lure our children from every corner.
Tablets and laptop computers are at children's disposal at our school too, but we do not have the same kind of trouble. Our children ask for computers only on rare occasions. There is always a new book a child can read cuddled in a little armchair, chairs and blankets that become fortresses, rocks and grass they use to make mosaics or a home for ants, or they race on scooters and roller blades around in the fresh air.
We use different applications to learn new things, and to practice and explore various topics.
We also enjoy using Micro:bit – a microcomputer with which we take our first steps into the world of programming.
Our school is a member of Code Club, an international network of coding clubs.
Using Scratch, a lego-like programming language, children become creators and not only consumers of digital content. They make their own animations and games.
Sometimes it is not easy to follow each step, you have to be patient and help a friend. Sometimes all of us get a little bit upset because our computer is not 'obeying' us. However, we don't give up because the feeling of pride and thrill when you play a game that you've created on your own is worth all the effort.