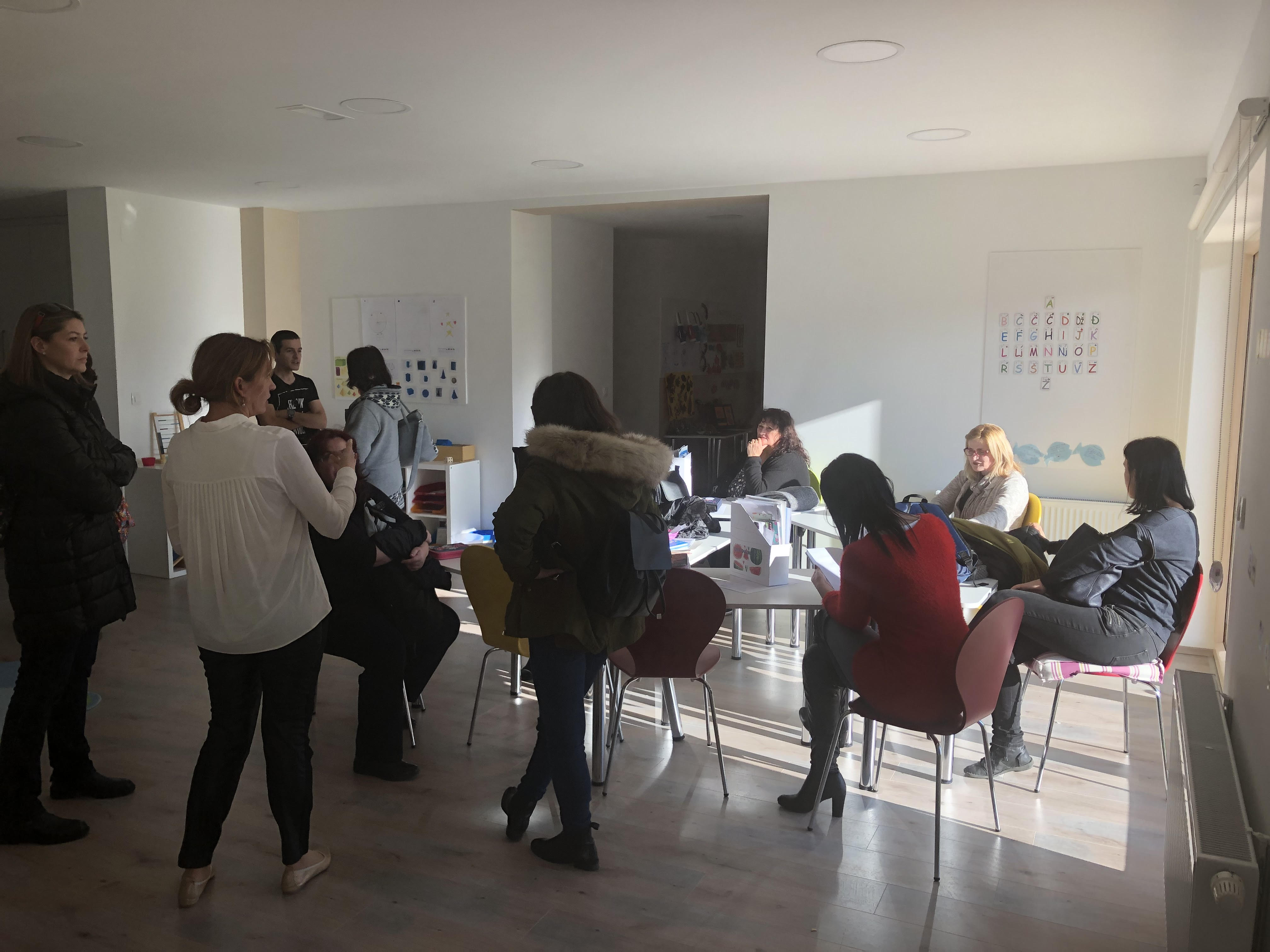 As part of a project called Sva Lica Knjiga, financed by the European Social Fund, the teachers from the elementary school OŠ Zrinskih in Nuštar and their subsidiary schools in Marinac i Cerić, came to visit us.
The aim of the trip was to visit three alternative schools and discover the richness of the methods and materials they use in their work. We were very excited about the opportunity to visit Nova škola in Samobor.
The principal gave us a tour of this beautiful, spacious and colorful school and presented the ideas that guide the teachers in their work. They really do their best to make it a school for 21st Century children.
We would like to thank the school and its wonderful teachers for their trust, patience, hospitality and willingness to show us everything we were interested in.
We wish them many more curious little minds that will grow and learn in this motivating environment surrounded by quality educational materials and teachers that adjust their methods to suit the needs of students, making them ready to discover, explore, create and enrich the world around them.
We really enjoyed our time at Nova škola and we hope that we will be able to visit it again soon and exchange new ideas, all for the benefit of our students.